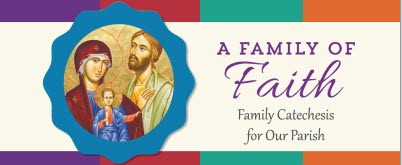 CCD Sessions

CLICK HERE to better view the letter below which addresses this year's Program Changes.
The Registration period has expired. You must come to the Parish Office to request the Registration Form. You may CLICK HERE to review it.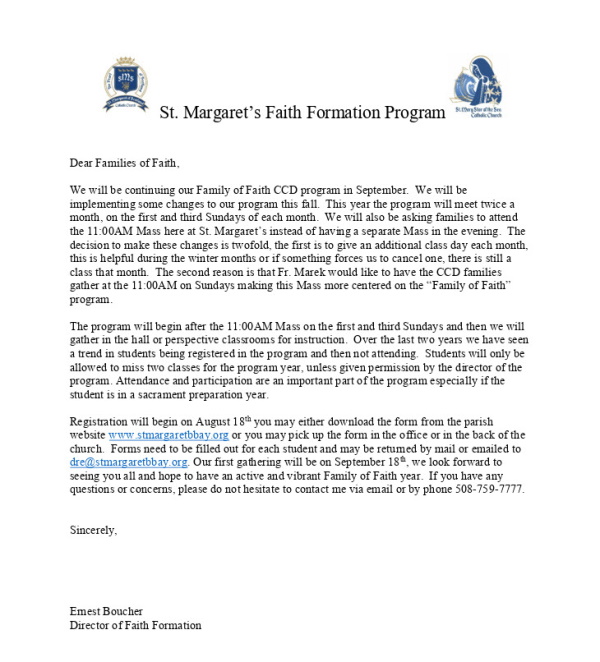 New CCD Schedule - Fall 2022 and Spring 2023
(Sunday sessions regularly held at St. Margaret Church
starting with the 11AM Mass and then until 1PM).

CLICK HERE to view a larger version & download the Schedule.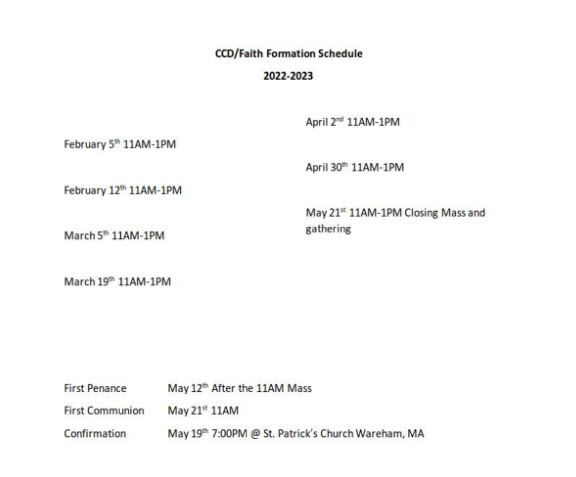 Schedule subject to change due to severe weather