TWENTY-FIRST SUNDAY
IN ORDINARY TIME
Click HERE for Readings & Gospel
Click HERE

for Parish Bulletins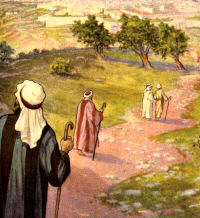 Saturday,
August 20th
Vigil Mass
Sunday,
August 21st
__________
St. Joseph the Worker
Adoration Chapel
(newly dedicated November 21, 2021)
ADORATION!!
Adorers may go to the
"St. Joseph the Worker Adoration Chapel"
for their personal Adoration.
Now Open
Tuesday thru Saturday
10AM until 4PM
Parish Office Hours
We have resumed our regularly staffed office hours. The Parish Office is open Monday through Friday 9AM - 3PM. It is closed 12PM to 1PM for lunch. Our telephone number is 508-759-7777. Upon entering the office, hands must be sanitized and masks must be worn!
____________
The Flower Committee
invites you
to share the beauty of your gardens.
Beginning Saturday, June 25,
we will be placing vases
on the
for parishioners to add garden flowers.
The roses will have fresh water and greens
and will be in place thru Labor Day.
Please join us in celebrating
the beauty
Our Community Garden

to support St. Vincent de Paul outreach is in need of vegetables and gardening supplies. We are in need of any vegetables that may not fit into your gardens, We are looking for as many vegetables as possible so if you are going to the garden center please add an extra flat or donate to this great cause when we have so many in need this year.

Call Donna Struzzieri 774-571-9283

with any questions and if you would like to volunteer we would greatly appreciate it.

"THRIFT SHOP"!!!!
________ 
St. Margaret Parish Center!!!!
143 Main Street, Buzzards Bay
TUESDAY thru SATURDAY 10AM - 4PM
NEW Contact Phone: 774-247-4385
_____________________________
ATTIC TREASURES NEEDS YOU!!
Can you spare a couple of hours a week at the Thrift Shop to help out? We're open Tuesday thru Saturday 10AM - 4PM.
This shop benefits the St. Margaret Parish, helps to pay for the expenses of the Parish Center and defers Parish costs.
If interested in helping out, you can also call the Parish Office: 508-759-7777. If You Are A Crafter, please
Call the Rectory during the week to purchase a Mass card for your loved one.
If you would like to have a Memorial devoted to a loved one for the week, please call the Office and we will be glad to assist you in this special remembrance.
The Tabernacle Lamp at St. Margaret the week of August 14th is In Loving Memory of Mary Layton.
The Tabernacle Lamp at St. Margaret the week of August 21st is In Loving Memory of Angelo Argento.
The Memorials are: the Tabernacle Lamps, Offertory Wine, Altar Bread, Holy Oils and Altar Flowers. Cost is $25 per item per week, except for the Tabernacle Lamp ($15 per week).
LORRAINE JACQUELINE LINDSEY
MARILYN LAKIN
FOR AUGUST: Fred & Helen Alden, Madelyn Alexander, Tanner Caldwell, Ron Carreira, Debra & Michael Cassady, Teresa Chambers, Karl Coemey, Bonita Costello, Michele Ewing, Elaine Fabrizio, Brian Fay, Brian Gilmartin, Sandra Greene, Oscar Huerta (has cancer), Paula Hatch, Gregory Isabelle, Jeannette & Richard Kokoszka, Amy O'Connor (Jagminas), Kerry McRae, Scott Reed, Arthur Silvieia, Patrick, Ethan Tripp (17 yrs old) (Mary Hough's grandson), Annastacia Twomey, Angel Cruz Vazquez, Mary J. Walsh (96 yrs. old), John Walsh & Cora Belle Walsh (2yrs old), Olivia Kellegrew
Please call the Parish Office to add your loved one's name to our Prayer List.
Dimitri Bautista, (US Army) Pvt Liam W. Brady, Tech SGT Dillon Caldwell, Ian M. DaSilva, US Navy, SGT Michael Dudley, PVT5 Thomas Hanlon (Army), Kevin Meiers (US Navy), LTJG Michael Feeney, TSGT Kevin Feeney, TSGT Zachary Moitoso, Jaslynn (JJ) Rodrigues (USMC), Max Rogers (USAF), Jack Rogers (US National Guard), PVT Derek Stevens, US Navy, Ross Talpey, US Army Guard
Please feel free to call the Parish Office and submit your loved one's name.
Join us on the First Friday every month. The Blessed Sacrament is exposed following the 8 AM Mass ending at 5 PM. The next First Friday is September 2nd.
ROSARY at St. Margaret Church
(Monday - Friday) following 8AM Mass (Sunday) at 7AM before the 7:30AM Mass
____________
Rosary - WPLM Radio 99.1 FM Daily broadcast at 5AM
If you would like to serve your Parish, we could use a few more Readers at weekend Mass or daily Mass. If you would like to serve the Lord, in this manner, please call the Office and let us know!
August 21, 2022 following the Sunday Masses — 7:30am, 9:00am in the Parish Hall.
No Tickets Needed!! Free Will Offering to Cover Expenses, Extra Donations Will Benefit Our Parish!!
Sponsored by the Knights of Columbus Council 2911 Bishop Feehan
We are very pleased to announce that we raised over $26,000
from our recent Fundraising Dinner!!!
Thank you to all who attended and helped. God Bless you all!!
For the weekend of August 20th & August 21st, the Second Collection will be for "ASSESSMENT".
Please give what you can. Thank you and God bless you.
Please note that the SVdP Thrift Store is now located at the K of C Hall on 5 Armory Rd. in Buzzards Bay. For more info, please visit our Ministries Page.
Lincoln Lanata LeClerc
We extend congratulations to his family!
LET'S CELEBRATE YOUR BIRTHDAY!
MONTH OF AUGUST:
Victoria Burgess, Cara Peterson, Samantha Radosta, Glen Monteiro
Your birthday is worth celebrating! To include you in our birthday list, please call the Parish Office to leave your name.
Please remember




St. Margaret's - St. Mary's




in your estate plan

.
ATTENTION EUCHARISTIC MINISTERS ..... Please feel free to assist at Mass when there is a shortage of Eucharistic Ministers for that Mass. We truly appreciate your dedication to this ministry. God bless you and thank you.
Read More
Meets every other Sunday in the Parish Center. Women and girls are invited!
Any questions please contact [email protected] for more information.
GOLF TOURNAMENT — CAPE COD BUS FOR LIFE!! LITTLE HARBOR CC Saturday, August 20th @ 8am. Call for details: Bob at 774-678-0575 or Russ at 508-971-2607.
Christ the King Parish Annual Charity Golf Classic!! Morning coffee and a boxed lunch will be included in the event. Held on Monday, Sept. 12 at Willowbend Country Club, Mashpee. For information call Joe Mooney at 610-283-1983.
St. Margaret Church
Regular Schedule
____
o MASS Sun 7:30AM | 11AM
o MASS Sat 4PM (Sunday Vigil)
o
RECONCILIATION
Sat 3PM - 3:30PM
____
o MORNING MASS
Monday through Friday 8AM
o ROSARY
After 8AM Mass (Mon - Fri)
At 7AM Before 7:30AM Mass (Sun)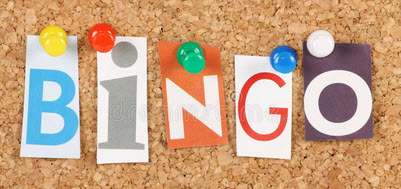 BINGO HELP NEEDED!!!
Yes, the Diocese has agreed to us having Bingo again!! We would like to put together a "Bingo Team". If you would like to be a team member and help put this together, we would love to have you on our team!! We are very excited about bringing Bingo back!! If you're interested please call the Parish Office (508-759-7777) and give your name and phone number and we will gladly get in touch with you!
You will be contacted as soon as we set a meeting date!!