FIFTEENTH SUNDAY
IN ORDINARY TIME
Click HERE for Readings & Gospel
Click HERE

for Parish Bulletins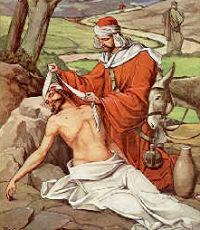 Saturday,
July 9th
Vigil Mass
Sunday,
July 10th
__________
If you would like to donate a Basket for the Raffle tickets that would be greatly appreciated. Any baked goods would be welcomed for the Bake Sale.
Please share your talents!! We are in need of volunteers: Face Painters,Temporary Tattoo Artists, Bake sale items. If you can volunteer for an hour or two, please contact Clare McDonagh, 908-938-4217.

ADORATION
Kitty Leach is no longer available to continue with Adoration.
Adorers may go to the
"St. Joseph the Worker Adoration Chapel"
starting on the First Friday of July for their personal Adoration.
Parish Office Hours
We have resumed our regularly staffed office hours. The Parish Office is open Monday through Friday 9AM - 3PM. It is closed 12PM to 1PM for lunch. Our telephone number is 508-759-7777. Upon entering the office, hands must be sanitized and masks must be worn!
____________
The Flower Committee
invites you
to share the beauty of your gardens.
Beginning Saturday, June 25,
we will be placing vases
on the
for parishioners to add garden flowers.
The roses will have fresh water and greens
and will be in place thru Labor Day.
Please join us in celebrating
the beauty
Our Community Garden

to support St. Vincent de Paul outreach is in need of vegetables and gardening supplies. We are in need of any vegetables that may not fit into your gardens, We are looking for as many vegetables as possible so if you are going to the garden center please add an extra flat or donate to this great cause when we have so many in need this year.

Call Donna Struzzieri 774-571-9283

with any questions and if you would like to volunteer we would greatly appreciate it.

St. Margaret Church
Regular Schedule
____
o MASS Sun 7:30AM | 11AM
o MASS Sat 4PM (Sunday Vigil)
o
RECONCILIATION
Sat 3PM - 3:30PM
____
o MORNING MASS
Monday through Friday 8AM
o ROSARY
After 8AM Mass (Mon - Fri)
At 7AM Before 7:30AM Mass (Sun)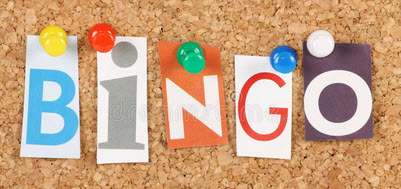 BINGO HELP NEEDED!!!
Yes, the Diocese has agreed to us having Bingo again!! We would like to put together a "Bingo Team". If you would like to be a team member and help put this together, we would love to have you on our team!! We are very excited about bringing Bingo back!! If you're interested please call the Parish Office (508-759-7777) and give your name and phone number and we will gladly get in touch with you!
You will be contacted as soon as we set a meeting date!!