PRAYING FOR THE DEAD. The month of November is a special month when we turn our focus to praying especially for our beloved deceased brothers and sisters.
It makes sense from a natural perspective that we would do this. Nature is speaking of things passing. The warm weather slowly has gone away. The daylight is getting shorter and shorter. The trees are shedding their leaves and everything around us speaks of endings.
Likewise, in our Church calendar endings are on our mind. This month will see the end of our Church year and December will bring a new year with the start of Advent. We began the month with a celebration of all the saints in Heaven, and the next day we prayed for all souls, especially for those in Purgatory and those who have no one to pray for them.
But, also remember that November is also a time to make it personal for each of us. We have probably lost a loved one during the course of this year. We have many other loved ones who have already gone before us. I encourage everyone to come to Mass more than the usual this month. Enroll your deceased loved ones in our Book of Life and come and pray for them by name that they will know God's eternal embrace in Heaven. Praying for our loved ones is one of the most important things we can do. As you know, we have Masses on Monday, Wednesday, Friday, and Saturday at 8 a.m., and Tuesday, and Thursday, at 6 p.m.
Find some time and bring your family to Mass during the week and pray for your loved ones who are making their way home to Heaven.
MARIAN MEDAL RECIPIENT: VIRGINIA MARCHAND. I am also so excited to let the parish know that Ginny Marchand has been named by Bishop DaCunha to be this year's parish recipient of the Marian Medal. Since 1968, the Diocese has awarded this medal to recognize those who show a special devotion to their parish. Ginny for many, many years has shown tremendous devotion to both St. Margaret's and St. Mary's. She serves with a humble joy that is a witness to her faith. We are so grateful for her service and so thrilled that she will receive this honor.
Join me on Sunday, November 19 at 3:00 p.m. at St. Mary's Cathedral in Fall River as Ginny and all of the other recipients receive their Marian Medals from the Bishop in a special prayer service.
Congratulations Ginny! And thank you so much for all that you do for our parish!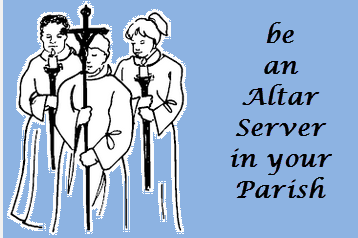 Altar Servers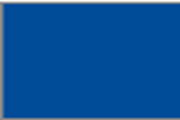 Welcome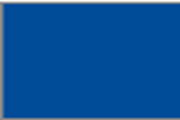 Eucharistic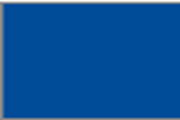 Readers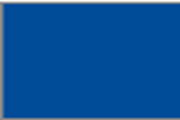 Music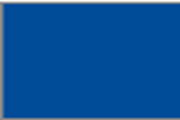 Memorials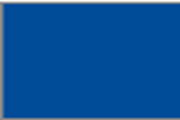 Birthdays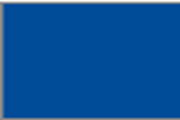 Prayers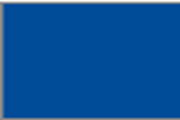 Weddings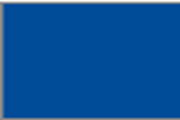 Faith Formation

KofC Council 2911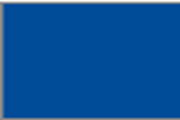 Second Collection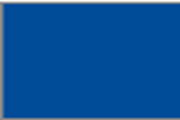 SVdP Thrift Shop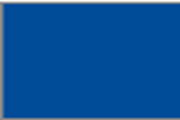 Rest in Peace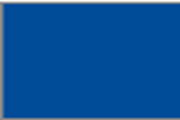 Women's Guild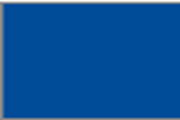 Secular Franciscans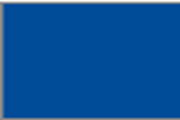 Prayer for Priests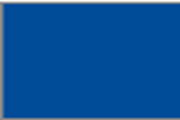 StM Reg School
Altar Servers

If you have made your First Holy Communion and would like to serve God and your parish in this manner, please call Mrs. Tina Burgess @ 508-362-0586. Any child or adult that would be interested in serving in this manner, please call. Thank you.

Welcome

WE WELCOME INTO OUR PARISH FAMILY ...

---

Connor Joseph Estrella
Isabella Rose Louise Coelho
Julian Caradimos
Jaelyn Auger
Ava Virginia Howarth
Ainsley Mae Chousa
Brayden Fisher
Daniel Robert Mc Cutcheon
Dylan William-Capen Zander
Ethan Everett Zander
Maeve Mayberry
Xavier Cardoza
Tyrone Cardoza, Jr.
Abigail Jane Boswinkel
Jack Geoffrey Scotti
Gregory James Hatchell
Claire Kelly
Marielle Kyle Lima Huffman
Luke Ronayne
Josephine Grace Floyd
Elena Noelle Bunavicz
Alessandra Hope Sielski
Ainslee Faith Manduca
Nicholas Rey Burgos
Leonardo Antonio Carreira
Morgan Fay Dana McCoy
and WE EXTEND CONGRATULATIONS TO THEIR FAMILIES!

Eucharistic

Extraordinary Eucharistic Ministers help the priest distribute the Precious Body and Blood of Christ during the Liturgy of the Eucharist.

---

Our Eucharistic Minister Training Program takes place on the first Tuesday of the month from 6 – 7PM at St. Margaret Church. If you are planning on attending please call the Rectory Office and leave your name and phone number. Thank you.

---

Readers

Music

Please leave a message in the Rectory Office
for Wendy Herren, Director of Music or e-mail musicdirector@stmargaretbbay.org .

Memorials

MEMORIALS

---

The TABERNACLE LAMP at St. Mary's the week of Nov. 19 is IN LOVING MEMORY of Liz Stephens. The ALTAR BREAD & WINE the week of Nov. 26 is IN LOVING MEMORY of Henri Coulombe (17th Anniversary) from the family. The TABERNACLE LAMP at St. Margaret the week of Nov. 26 is IN LOVING MEMORY of Clement Boyajian.

---

If you would like to have a Memorial devoted to a loved one for the week, please call the Rectory and we will be glad to assist you in this special remembrance. The Memorials are: the Tabernacle Lamps, Offertory Wine, Altar Bread, Holy Oils and Altar Flowers.
Cost is $25 per item per week, except for the Tabernacle Lamp ($15 per week).

---

Birthdays

HAPPY NOVEMBER BIRTHDAY !
Jessica Blakeman, Jeana M. Claflin, Lindsay Connors, John Henri Coulombe, Arlene Gordon, Gary Moore, Alia SanFilippo. Ludvigs Vaivarins, Al Messina, Winnie McDonough

---

LET'S CELEBRATE YOUR BIRTHDAY!

To include you in our birthday list, please call the Rectory during the week (9 am - 3pm) and leave your name.

Prayers

PARISH COMMUNITY NOVEMBER & DECEMBER 2017 – PRAYER LIST
FOR THE SICK OR THOSE IN NEED OF PRAYERS - ALSO PRAYERS FOR OUR MILITARY

---

THOSE IN NEED OF PRAYERS - Ida Arruda, Dorothy Blacador, Brenda Covini, Mary E. Crowell, Vicki Lee Doom, Marjorie Duffy, Joseph Ellison, John Fein, Henry Gardyna, Larry Levin, Robert Miguel, Marie Potter, Madelyn Alexander, Kate Lonergan, Francesca Marini, Claire Sullivan, Michael Sullivan, Rickie Tellier
FOR OUR MILITARY – Rhiannon Barreda, SSGT Dillon Caldwell, Kevin Meiers (US Navy), LTJG Michael Feeney, TSGT Kevin Feeney, SSGT Zachary Moitoso, Max Rogers, Jack Rogers (US National Guard)

---

WE WILL BE STARTING A NEW PRAYER LIST ON JANUARY 1st. PLEASE CALL THE RECTORY OFFICE TO INCLUDE YOUR LOVED ONES NAME!!!!!!!

---

Weddings

---

CONGRATULATIONS!!!!! CONGRATULATIONS TO MR. & MRS. JOSEPH BOTTE WHO WERE MARRIED ON OCTOBER 21ST AT ST. MARY'S IN ONSET. MANY BLESSINGS TO THEM!

---

Faith Formation

FAITH FORMATION UPDATE!!!!
If you have any questions, please feel free to contact Vincent Armstrong, DRE at 617-823-8976.

KofC Council 2911

KNIGHTS OF COLUMBUS, COUNCIL #2911: Meets 2nd & 4th Tuesday of Month 7:30 - 9:00pm 5 Armory Rd., Buzzards Bay – 508-759-3100 Hall available for functions.

Second Collection

SECOND COLLECTION NEXT WEEKEND!
The Weekend of November 18th & November 19th will be taken up for "CAMPAIGN FOR HUMAN DEVELOPMENT". The Weekend of November 25th & November 26th will be taken up for "CAPITAL IMPROVEMENTS". Please give what you can.

---

SVdP Thrift Shop

THE SVdP THRIFT SHOP IS OPEN !
Our new address is 134 Main Street, across the street from St. Margaret Church. Our Shop Phone number is 508-759-7171. Our Help Request Phone number is 508-759-7191 (NEW). We can always use additional help at the shop. To find out about the Society of St. Vincent de Paul, please call or click our link.

Rest in Peace

Women's Guild

Guild members will attend the 8am Mass during the 1st week of the month, followed by the (monthly) meeting. See our Special Event Listing to confirm meeting details.

Secular Franciscans

Devotions - 2nd Sunday of Month, 2 pm: Secular Franciscan Order: St. Margaret School Library. Prayer & Meeting. Please contact the Rectory Office if you wish to attend Prayer & Meeting.

---

For more Secular Franciscan Information, please contact: The Third Order Secular Franciscans
St. Francis of the Cape Fraternity
St. Margaret Church - Buzzards Bay, MA
Art Caldarola
at 508-291-2315

Prayer for Priests

WEEKLY PRAYER REQUEST FOR PRIESTS

---

FOR THE WEEK OF NOVEMBER 12TH
Rev. James Ferry, Rev. Msgr. Edmund Fitzgerald, Rev. Michael Fitzpatrick, Rev. Ron Floyd, Rev. Thomas Frechette, Rev. David Frederici, Rev. Jon-Paul Gallant

---

FOR THE WEEK OF NOVEMBER 19TH
Rev. Maurice Gauvin, Rev. Timothy Goldrick, Rev. Msgr. Henry Munroe, Rev. John Gomes, Rev. Peter Graziano, Rev. Philip Hamel, Rev. Brian Harrington

---