NINETEENTH SUNDAY
IN ORDINARY TIME
Click HERE for Sunday Readings
Click HERE

for Parish Bulletins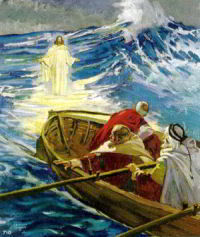 Saturday (Vigil),
August 8th
Sunday,
August 9th
REVISED MASS SCHEDULE AS OF JUNE 8th!!
St. Margaret Monday-Friday: 8am, St. Margaret Weekend: Saturday (Vigil) 4pm, Sunday 7:30am & 11am; St. Mary Sunday: 9am
PLEASE NOTE - there will NOT be a 6pm Mass on Tuesday or Thursday, nor an 8am Mass on Saturday.
IF YOU HAVE RESERVED A MASS ON EITHER TUESDAY OR THURSDAY AT 6PM OR SATURDAY AT 8AM, PLEASE CALL THE PARISH OFFICE SO WE CAN RE-SCHEDULE FOR ANOTHER DATE!!!
Join us on the First Friday every month. The Blessed Sacrament is exposed following the 8 AM Mass concluding at 5 PM. The next First Friday is August 7th.
If you would like to have a Memorial devoted to a loved one for the week, please call the Rectory and we will be glad to assist you in this special remembrance.
The Memorials are: the Tabernacle Lamps, Offertory Wine, Altar Bread, Holy Oils and Altar Flowers. Cost is $25 per item per week, except for the Tabernacle Lamp ($15 per week).
Madelyn Alexander, Savine & Hailey Manduca , Debra & Michael Cassady , Claire Coulombe, John & Debra Cristello,Linda Ehrhard, Nathan Lynch (former MMA Cadet), Nance Manley, George McCarron, Callen James Pellerin, Joseph Roux, Jim Sullivan, Annette Wahnon, Mark, Miguel, Carl, Mike
---
** Please call the Office to include your loved one's name. Thank you.
Dimitri Bautista, (US Army) Rhiannon Barreda, Pvt Liam W. Brady, SSGT Dillon Caldwell, SGT Michael Dudley, Chris Glynn (Army Guard), PVT5 Thomas Hanlon (Army), Kevin Meiers (US Navy), LTJG Michael Feeney, TSGT Kevin Feeney, TSGT Zachary Moitoso, Max Rogers (USAF), Jack Rogers (US National Guard), Derek Stevens (US Army)
The Rosary is prayed every Sunday at 7 AM,
also after the 8 AM Mass weekdays.
---
Rosary - WPLM Radio Station
Daily broadcast at 5 AM on 99.1 FM
The Second Collection the weekend of August 1st & August 2nd will be for "PETER'S PENCE".
The Second Collection the weekend of August 8th & August 9th will be for "CAPITAL IMPROVEMENTS".
---
Please give what you can. Thank you and God bless you.
LET'S CELEBRATE YOUR BIRTHDAY!
Happy Birthday to: Victoria Burgess, Glen Monteiro, Samantha Radosta
---
Your birthday is worth celebrating!
To include you in our birthday list, please call
the Parish Office to leave your name.
We welcome into our Parish Family:
We extend congratulations to their families!
Contributions and Tax Requirements .....
The use of weekly offertory envelopes is the only manner in which the parish can provide a receipt for tax purposes. If you do not receive envelopes and wish to, please call the Rectory Office at 508-759-7777.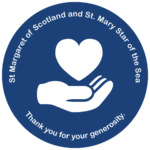 Please remember that the parish must survive – its buildings maintained, and staff compensated.  We can only do that with the help of your contributions, either by Mail or Online Giving. Thank you for your generosity.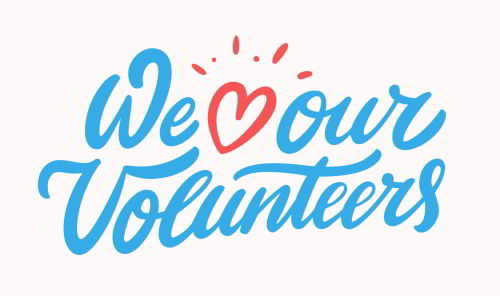 Every volunteer is needed, wanted, and invited to attend the Volunteer Appreciation Event. Thank you, Father Marek, for the value you place on all volunteers in our parish.
We look forward to uniting with every volunteer within our faith community in celebration of the benefits each volunteer brings to our churches.
Each ministry to and of our churches plays a valuable role in our faith community. Each organization in service to the Church offers Father Marek indispensable community support. Each parishioner has God-given gifts to give in charity to the church, plus personal talents, skills and expertise to answer any and every need of our two churches. We want to celebrate hearts of charity.
Seeds of Charity, a new agent in our parish, answers requests to promote and unify volunteers for various events. There is no volunteer database; we request everyone contribute to identifying volunteers. Seeds of Charity has no budget; we reach out for sponsorship within our faith community.
Mark your calendars for Sunday, August 23rd. Contact Seeds of Charity through this website for information and return to it often for updates.
Due to government and diocesan restrictions, CDC guidelines apply to this event.
Volunteers are the lifeblood of the Church. Opportunity abounds which requires a strong sense of commitment and a deep sense of faith to demonstrate the privilege to be found in volunteerism.

Mike Igoe exemplifies this style of volunteerism at St. Margaret parish, serving as a privilege rather than as a duty or obligation.

Mike is a communicant of St. Margaret church and resides in Buzzard's Bay with his wife, Heather. He possesses an eclectic body of interests, talents and skills. His mosaic approach to service brands his profession as a chef, an historian, an antique dealer, a soldier, a Knight of Columbus, a family head. Many readers will recognize him from past fundraisers and have seen him as chef at the Trading Post in Bourne.

Mike approaches opportunity to serve the Church with an open heart of charity and bended knee of humility. He began by answering an ad in the parish bulletin to mow lawn. Father Marek was first to recognize the abundance of God's gifts in Mike. They shared a spirit of eagerness to enliven the parish with celebrations that unite and benefit the church. Opportunities were created for Mike. Read More
THIRD ORDER OF CARMELITES
meets the 3rd Sunday of the month at Christ the King Parish, Mashpee for 10:30 AM Mass followed by a teaching in Room A & daytime prayer in St. Jude's Chapel.
We meet every Sunday at 6:30 PM, St. Jude's Chapel, for evening prayer. We welcome your presence. The Lay Carmelite Order of St. John of the Cross. Contact Dottie Cawley (508) 477-2798 for more information.
PILGRIMAGE TO ITALY
NOVEMBER 9 - 18, 2021
DATE CHANGED TO: November 9-18, 2021. Due to the COVID 19 pandemic, our dates have been moved out a year to 2021!!!!!

Join Fr. Tom Washburn and Fr. Mike MacInnis for a spectacular 10-day journey to Italy from November 9-18, 2021. We will visit Rome, Assisi, Siena, Pisa, Florence, and more to experience the beauty, history, culture (food and wine!), and holiness of this beautiful country. We will have daily Mass in some of the most beautiful churches, and our trip will include an audience with Pope Francis at the Vatican. All inclusive price is $3,799 per person.
Contact Fr. Tom: [email protected]
or call: 508.673.2833 for more information.
WALKING WITH PURPOSE!!
Sign ups have begun for the Fall Registration for walking with purpose . The advanced group will meet on Sundays from 12:30-2pm and the book is called keeping in the balance . The beginning group will be meeting Wednesday nights from 6:30-8pm and the book will be called Opening your heart. For the month of June only the books are 20% off. Both books can be purchased at any time while supplies last at https://walkingwithpurpose.com/.
You can pick up the Registration at the Parish Office, when open, or contact Cheryl and Hailey Manduca [email protected] or call: 508¬292-0562.
ATTENTION EUCHARISTIC MINISTERS .....
Please feel free to assist at Mass when there is a shortage of Eucharistic Ministers for that Mass. We truly appreciate your dedication to this ministry. God bless you and thank you.
---
EUCHARISTIC MINISTER
TRAINING .....
Eucharistic Minister Training takes place on the first Tuesday of the month, from 6 - 7PM at St. Margaret Church. If you are planning on attending, please call the Rectory Office and leave your name and phone number. Thank you.
Parish Office Hours
We have resumed our regularly staffed office hours. The Parish Office is open Monday through Friday 9:00 AM - 3:00 PM. It is closed 12:00 PM to 1:00 PM for lunch. Our telephone number is 508-759-7777.
Upon entering the office, hands must be sanitized and masks must be worn.
St. Margaret Church
Regular Schedule
---
o MASS Sun 7:30AM | 11AM
o MASS Sat 4PM (Sunday Vigil)
o
RECONCILIATION
Sat 3PM - 3:30PM
____
o MORNING MASS
Monday through Friday 8AM
Music Director Marianne Oien and brother,
John (not pictured), bring praise back to Mass
COME SING
THE GOODNESS OF THE LORD!
Please join our Music Ministry! Come sing in the Choir or share any instrument you may play! Lift up your voice to the Lord and share the talents He has given you. All are welcome, no experience necessary!
Call: Marianne Oien 508.725.4206 or
Email: [email protected]
CARDS NEEDED
FOR PRISON MINISTRY!!!!
We could use cards for the Prison Ministry. Blank cards with nothing on the inside are especially needed. Please call the Parish Office to make arrangements to drop them at the Parish Office during staffing hours. Thank you for your generous support of this Ministry in the past. It is greatly appreciated.
KNIGHTS OF COLUMBUS
COUNCIL #2911
Meet 2nd & 4th Tuesdays 7:30 - 9:00 PM
5 Armory Rd., Buzzards Bay
Call (508) 759-3100 fore more information.
---
SECULAR FRANCISCAN ORDER
Prayer & Meeting
2nd Sunday of Month, 2:00 PM
St. Margaret Primary School Library
Call Art Caldarola, (508) 291-2315 for more information.
PRAYER SHAWL MINISTRY
The Prayer Shawl Ministry meets every 2nd Sunday of each month at 5pm at Keystone's Pub. All are welcome including beginners. We have a variety of patterns, both knitted and crocheted. We will have monthly meetings or you may work from home. Please consider this much needed ministry that delivers the message that we care and we pray for those in need, letting them know "They are not alone". For more information, please call Sue @ 978-807-8938.
STAY CONNECTED!
A word just to invite us all to be more connected as a community. If you haven't already, please visit our Facebook Page.
---
Our Facebook address is:
https://fb.com/stmmbbay
Click HERE for our Parish Videos