Saint Margaret of Scotland Parish
Mission Statement and
Weekend Mass Schedule
"We, the people of God, welcome all to experience the nourishment and healing spirit of Jesus Christ. Drawing life from the word of God and the sacraments, we are empowered to assist in meeting the spiritual and human needs of our families, our parish, and larger community. We proclaim the Kingdom of God with compassion, mercy and understanding."

__________

Weekend Mass Schedule
(Regular)
o

MASS Sunday 7:30AM | 11:00AM
o

MASS Saturday 4:00PM (Sunday Vigil)
†
St. Mary's Church
†
PALM SUNDAY OF THE
OF THE PASSION OF THE LORD
Click
HERE
for Readings & Gospel
Click HERE

for Parish Bulletins
Saturday,
April 1st
Vigil Mass
Sunday,
April 2nd
Prayer for
Spiritual Communion
My Jesus, I believe that you are present in the Most Blessed Sacrament. I love You above all things and I desire to receive You into my soul. Since I cannot now receive You sacramentally, come at least spiritually into my heart. embrace You as if You were already there and unite myself wholly to You. Never permit me to be separated from You. Amen.

Soup and Bread Supper
On the Fridays of Lent beginning February 24th through March 31st, Stations of the Cross will take place at St. Margaret's at 6:00PM. And will be followed by a Soup and Bread Supper in our Parish Hall sponsored by the Knights of Columbus.
Lenten Fasting and Abstinence

Ash Wednesday and Good Friday are obligatory days of fasting and abstinence for Catholics. In addition, Fridays during Lent are obligatory days of abstinence. For members of the Latin Catholic Church, the norms on fasting are obligatory from age 18 until age 59. When fasting, a person is permitted to eat one full meal, as well as two smaller meals that together are not equal to a full meal. The norms concerning abstinence from meat are binding upon members of the Latin Catholic Church from age 14 onwards. Please click HERE for our Lenten schedule.

Adoration on Fridays during Lent
We would like to continue the parish tradition of
having Adoration of the Blessed Sacrament on Fridays during Lent from 8:30am-6:00pm, closing with the Stations of the Cross and Benediction.
In order to make this happen someone needs to be in the church throughout the time the Sacrament is exposed. Please consider signing up for an hour or whatever time you can spare. Sign up sheets will be located at the street entrance of St. Margaret Church for each week. Begins Friday February 24th, 2023.
St. Joseph the Worker
Adoration Chapel
ADORATION!!
Adorers may go to the
"St. Joseph the Worker Adoration Chapel"
for their personal Adoration.
Now Open
Tuesday thru Saturday
10AM until 4PM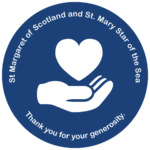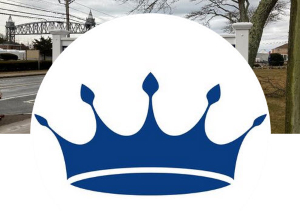 "THRIFT SHOP"!!!!
________ 
St. Margaret Parish Center!!!!
143 Main Street, Buzzards Bay
TUESDAY thru SATURDAY 10AM - 4PM
NEW Contact Phone: 774-247-4385
Month of February Receipts: $7,928.31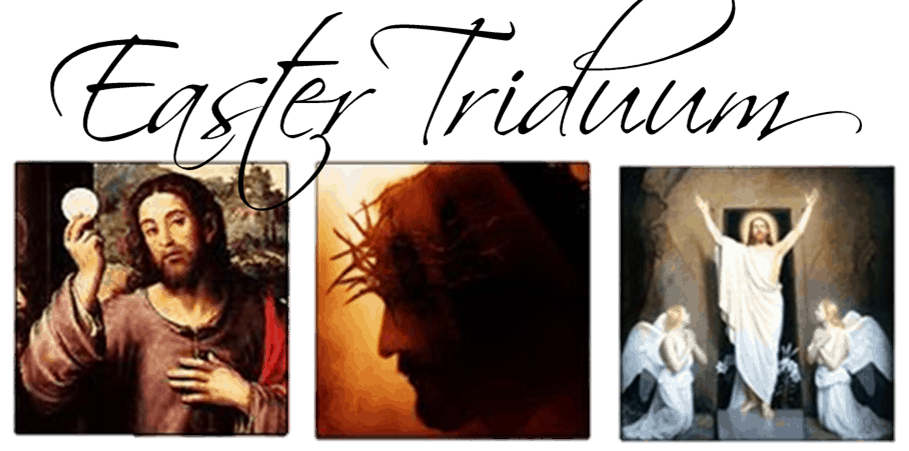 Masses and Prayers
Holy Thursday
Mass of the Lord's Supper - St. Mary's - 7:00PM
Night Prayers - St. Mary's - 9:30PM
Good Friday
Morning Prayers - St. Margaret's - 8:00AM
Stations of the Cross - St. Mary's - 3:00PM
Service of the Lord's Passion - St. Margaret's - 7:00PM
Holy Saturday
Morning Prayers - St. Margaret's - 8:00AM
Blessing of the Food for Easter - St. Margaret's - 11:00AM

Easter Vigil Mass - St. Margaret's - 7:00PM
Easter Sunday
Easter Sunday Mass - St. Margaret's  - 7:30AM
Easter Sunday Mass - St. Mary's - 9:00AM
Easter Sunday Mass - St. Margaret's - 11:00AM
Easter Flower Set Up
We are looking for a few volunteers to help
decorate the churches for Easter if you have time on the morning of Saturday, April 8th, please contact the office. Thank you in advance.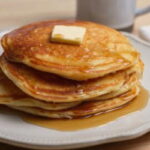 On the 3rd Sunday of each month, the Knights of Columbus will host
a Pancake Breakfast
in the Parish Hall
after the 7:30AM & 9:00AM Masses.
The next Pancake Breakfast is April 16th.
All are invited.
Table of Plenty
Lenten Food Drive
A Special Thank You to all those who helped support the Faith Formation Program Lenten Food Drive. All food items have been donated to St. Vincent de Paul Society for distribution to those in need.
ATTIC TREASURES THRIFT SHOP
A huge thank you to all who have contributed to the success of our shop which benefits our parish in many ways. However, with success comes challenges and once again we are seeking volunteers. Please consider helping even if it is
for a couple of hours each week or every other week. Specifically, we need assistance on Fridays and Saturdays, but any day Tuesday through Saturday would be welcome! Also, anyone with online selling experience would be greatly welcomed. Please stop by the shop if you would like to help out or call Cheryl Legace (774) 291-2098.
Madelyn Alexander
Oscar Huerta
Mary J. Walsh
Margaret Burke
Slawek's Family
If you would like to have someone listed on our Parish Prayer List, please contact the office to add your loved one's name. Be sure to request the name(s) you would like listed with the correct spelling.
PLEASE NOTE**** The Mass Book will be available after the 9AM Sunday Mass at St. Mary's.
The Memorials available are: Sanctuary Lamp, Offertory Wine and Altar Bread. Cost is $25 per item per week, except for the Sanctuary Lamp ($15 per week).
If you would like to have a Memorial devoted to a loved one for the week, please call the Office and we will be glad to assist you in this special remembrance.

For the Week of April 2nd the Sanctuary Lamp at St. Margaret's Church will be For Our Parishioners
For the Week of March 26th the Sanctuary Lamp at St. Margaret's Church will be For Jack English
For the Weeks of April 2nd and March 26th the Sanctuary Lamp at St. Mary's Church will be For Our Parishioners
For the Weeks of March 26th and April 2nd the Offertory Wine/Altar Bread at St. Margaret and St. Mary Churches will be For Our Parishioners
ROSARY at St. Margaret's Church
(Monday - Friday) following 8AM Mass (Sunday) at 7AM before the 7:30AM Mass
____________
Rosary - WPLM Radio 99.1 FM Daily broadcast at 5AM
For the weekend of April 1st & April 2nd, our Second Collection will be "BUILDINGS and UTILITIES (No Envelope was Provided)".
Please give what you can. Thank you and God bless you.
Please note that the SVdP THRIFT STORE IS NOW OPEN!!
The store is in need of Non-Perishables such as Canned Vegetables, Pasta, etc.
Do you have an hour a week to possibly put clothing on hangers? The SVdP Store needs volunteers to organize dishware, knickknacks and toys for children or just be there to help customers.
When you can, please stop by the thrift store and take a look!
The
SVdP Thrift Store
is located at the K of C Hall on
5 Armory Rd. in Buzzards Bay
. For more info, please visit our
Ministries Page
.
Please remember




St. Margaret's - St. Mary's




in your estate plan

.
If you would like to serve your Parish, we could use a few more Readers at weekend Mass or daily Mass. If you would like to serve the Lord, in this manner, please call the Office and let us know!
ATTENTION EUCHARISTIC MINISTERS ..... Please feel free to assist at Mass when there is a shortage of Eucharistic Ministers for that Mass. We truly appreciate your dedication to this ministry. God bless you and thank you.
Read More
Meets every other Sunday in the Parish Center. Women and girls are invited!
Any questions please contact [email protected] for more information.
When we have a significant amount of snow or ice on the roads and sidewalks,  we share community weather situations that need to be addressed. When Bourne public schools and town offices are closed on a weekday on account of a weather situation, our Churches and Parish Office will also be closed. We want to keep our parishioners safe. Your safety is most important to us! When you are not comfortable going outside because of a significant weather situation, please use your better judgment and stay at home!!
NEW MINISTRY OPPORTUNITY
The parish is interested in starting a new ministry program to help those who are alone, lonely, or in need. If you are interested in assisting or know of someone that may benefit from this ministry, please contact Anne Silvia at [email protected]
Spiritual Commitment Cards
The parish has many volunteer opportunities available. Please take a card at the back of the church and consider donating some time to the various ministries available in the parish.
This is a good way to practice stewardship in our parish by donating some of your time and talents. Thank you in advance.
Parish Office Hours
The Parish Office is now OPEN TUESDAY, WEDNESDAY & THURSDAY FROM 9AM TO 1PM. On MONDAY & FRIDAY, a pre-scheduled APPOINTMENT is required.
Our telephone number is
508-759-7777.