SERVICE AT THE ALTAR. My message today is directed to the young people in our parish. As you have heard the last few weeks, we are trying to build up the ranks of our young altar servers again. When I was last pastor here five years ago, we had young people serving at just about every Mass. Today, we have two regular servers and one occasional.
Of course, we are so grateful for the adults who have stepped up and serve and we will always be grateful for anyone to serve, but there is something special about having young people serve. When you are young, you might wonder how you can contribute to the life of the Church. There is no more powerful way than to serve God at the altar.
I spoke to some of our young parishioners a few weeks ago encouraging the young boys to become altar servers and their Dad mentioned that he was an altar server here in the parish when he was a boy. What a beautiful tradition to follow in the footsteps of a parent.
So, my encouragement is don't just come to Mass, but become a part of it. Serve God, serve the Church, at the altar. Help us make our Masses beautiful by your service. I hope to see you at the training on October 28.
THANK YOUS. I also wanted to say a word about thank you's. Some of you may have received a thank you from me for your contribution to the Sunday collection. I spoke with one parishioner who quickly double checked their checkbook to make sure there weren't too many zeros in there!
So let me tell you about the notes. Every week I ask the people who count the collection to give me the names and addresses of three random contributors. I don't know the amounts that they give, but it is just a small way of me letting you know that the parish, and myself as your pastor, are grateful for what you give, no matter what you give. I would bet that most people have never been thanked for the weekly sacrifice and contribution that they make for the good of our parish. Thank you notes are just my small way of saying thanks!
Hopefully, you'll get yours soon!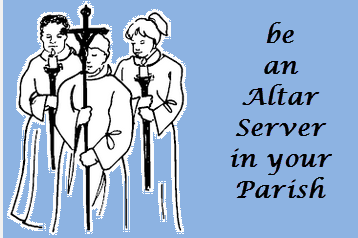 Altar Servers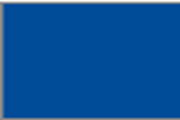 Welcome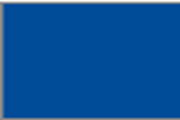 Eucharistic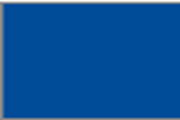 Readers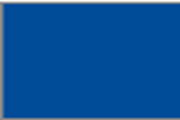 Music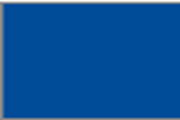 Memorials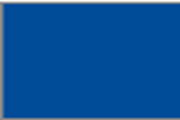 Birthdays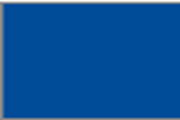 Prayers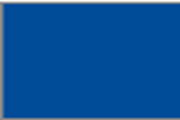 Weddings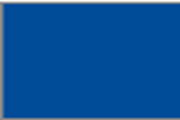 Faith Formation

KofC Council 2911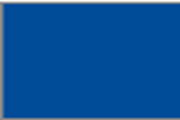 Second Collection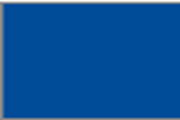 SVdP Thrift Shop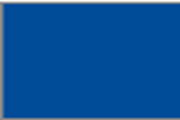 Rest in Peace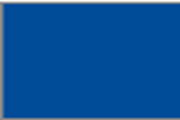 Women's Guild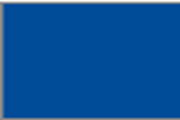 Secular Franciscans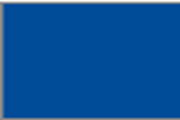 Prayer for Priests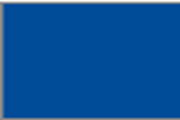 StM Reg School
Altar Servers

If you have made your First Holy Communion and would like to serve God and your parish in this manner, please call Mrs. Tina Burgess @ 508-362-0586. Any child or adult that would be interested in serving in this manner, please call. Thank you.

Welcome

WE WELCOME INTO OUR PARISH FAMILY ...

---

Connor Joseph Estrella
Isabella Rose Louise Coelho
Julian Caradimos
Jaelyn Auger
Ava Virginia Howarth
Ainsley Mae Chousa
Brayden Fisher
Daniel Robert Mc Cutcheon
Dylan William-Capen Zander
Ethan Everett Zander
Maeve Mayberry
Xavier Cardoza
Tyrone Cardoza, Jr.
Abigail Jane Boswinkel
Jack Geoffrey Scotti
Gregory James Hatchell
Claire Kelly
Marielle Kyle Lima Huffman
Luke Ronayne
Josephine Grace Floyd
Elena Noelle Bunavicz
Alessandra Hope Sielski
Ainslee Faith Manduca
Nicholas Rey Burgos
Leonardo Antonio Carreira
Morgan Fay Dana McCoy
and WE EXTEND CONGRATULATIONS TO THEIR FAMILIES!

Eucharistic

Extraordinary Eucharistic Ministers help the priest distribute the Precious Body and Blood of Christ during the Liturgy of the Eucharist.

---

Our Eucharistic Minister Training Program takes place on the first Tuesday of the month from 6 – 7PM at St. Margaret Church. If you are planning on attending please call the Rectory Office and leave your name and phone number. Thank you.

---

Readers

Music

Please leave a message in the Rectory Office

for Wendy Herren, Director of Music or e-mail

[email protected]

.

Memorials

MEMORIALS

---

FLOWERS THE WEEK OF OCTOBER 22nd is IN LOVING MEMORY of Linda Burke & Walter & Austin Burke from the family.

---

If you would like to have a Memorial devoted to a loved one for the week, please call the Rectory and we will be glad to assist you in this special remembrance. The Memorials are: the Tabernacle Lamps, Offertory Wine, Altar Bread, Holy Oils and Altar Flowers.
Cost is $25 per item per week, except for the Tabernacle Lamp ($15 per week).

---

Birthdays

HAPPY OCTOBER BIRTHDAY !
John Banik, Cailysce Blake, Debbie Caldorola, Katherine Cicchetti, Paula Coulombe, Ashley Fisher, Oonagh Fitzgerald, Emma Leach, Mary Paulette, Nolan Reed, Allissa Ruggeri

---

LET'S CELEBRATE YOUR BIRTHDAY!

To include you in our birthday list, please call the Rectory during the week (9 am - 3pm) and leave your name.

Prayers

PARISH COMMUNITY SEPTEMBER & OCTOBER 2017 – PRAYER LIST
FOR THE SICK OR THOSE IN NEED OF PRAYERS - ALSO PRAYERS FOR OUR MILITARY

---

THOSE IN NEED OF PRAYERS - Dorothy Blacador, Mary E. Crowell, Vicki Lee Doom, Marjorie Duffy, Joseph Ellison, Larry Levin, Marie Potter, Madelyn Alexander, Kate Lonergan, Francesca Marini, John Mc Bride
FOR OUR MILITARY – Rhiannon Barreda, SSGT Dillon Caldwell, Ryan Dean (US Army), Kevin Meiers (US Navy), LTJG Michael Feeney, TSGT Kevin Feeney, SSGT Zachary Moitoso, Max Rogers

---

WE WILL BE STARTING A NEW PRAYER LIST ON NOVEMBER 1st. PLEASE CALL THE RECTORY OFFICE TO INCLUDE YOUR LOVED ONES NAME!!!!!!!

---

Weddings

---

CONGRATULATIONS!!!!! To Mr. & Mrs. Derek Hatch who were married at St. Margaret's on September 30th.

---

Many Blessings in the years ahead!!

Faith Formation

FAITH FORMATION UPDATE!!!!
If you have any questions, please feel free to contact Vincent Armstrong, DRE at 617-823-8976.

KofC Council 2911

KNIGHTS OF COLUMBUS, COUNCIL #2911: Meets 2nd & 4th Tuesday of Month 7:30 - 9:00pm 5 Armory Rd., Buzzards Bay – 508-759-3100 Hall available for functions.

Second Collection

SECOND COLLECTION NEXT WEEKEND!
The Weekend of October 21st & October 22nd will be taken up for "PROPAGATION OF FAITH". The Weekend of October 28th & October 29th will be taken up for "CAPITAL IMPROVEMENTS". Please give what you can.

---

SVdP Thrift Shop

THE SVdP THRIFT SHOP IS OPEN !
Our new address is 134 Main Street, across the street from St. Margaret Church. Our Shop Phone number is 508-759-7171. Our Help Request Phone number is 508-759-7191 (NEW). We can always use additional help at the shop. To find out about the Society of St. Vincent de Paul, please call or click our link.

Rest in Peace

Rest in Peace:
Michael Powers

---

Women's Guild

Guild members will attend the 8am Mass during the 1st week of the month, followed by the (monthly) meeting. See our Special Event Listing to confirm meeting details.

Secular Franciscans

Devotions - 2nd Sunday of Month, 2 pm: Secular Franciscan Order: St. Margaret School Library. Prayer & Meeting. Please contact the Rectory Office if you wish to attend Prayer & Meeting.

---

For more Secular Franciscan Information, please contact: The Third Order Secular Franciscans
St. Francis of the Cape Fraternity
St. Margaret Church - Buzzards Bay, MA
Art Caldarola
at 508-291-2315

Prayer for Priests

WEEKLY PRAYER REQUEST FOR PRIESTS

---

FOR THE WEEK OF OCTOBER 15TH
Rev. Marek Chmurski, Rev. Thomas Rita, Rev. Michael Ciryak, Rev. Kevin Cook, Rev. Edward Correira, Rev. Octavio Cortez, IVE, Rev. David Costa

---

FOR THE WEEK OF OCTOBER 22ND
Rev. Arthur Wingate, Rev. Thomas Costa, All Claretian Priests, Rev. William Costello, Rev. Bruce Czapla, OFM, Rev. Henry Dahl, Rev. Philip Davignon

---