Saint Margaret of Scotland Parish
Mission Statement and
Weekend Mass Schedule
"We, the people of God, welcome all to experience the nourishment and healing spirit of Jesus Christ. Drawing life from the word of God and the sacraments, we are empowered to assist in meeting the spiritual and human needs of our families, our parish, and larger community. We proclaim the Kingdom of God with compassion, mercy and understanding."

__________

Weekend Mass Schedule
(Regular)
o

MASS Sunday 7:30AM | 11:00AM
o

MASS Saturday 4:00PM (Sunday Vigil)
†
St. Mary's Church
†
THE MOST HOLY BODY
AND BLOOD OF CHRIST
Click
HERE
for Readings & Gospel
Click HERE

for Parish Bulletins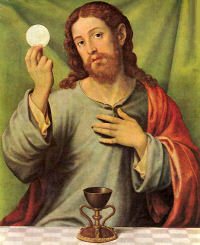 Saturday,
June 10th
Vigil Mass
Sunday,
June 11th
Prayer for
Spiritual Communion
My Jesus, I believe that you are present in the Most Blessed Sacrament. I love You above all things and I desire to receive You into my soul. Since I cannot now receive You sacramentally, come at least spiritually into my heart. embrace You as if You were already there and unite myself wholly to You. Never permit me to be separated from You. Amen.

Feast of Corpus Christi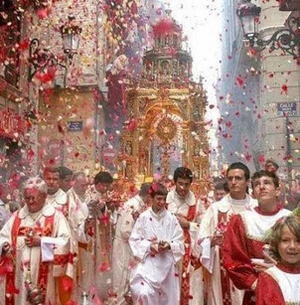 We will have a Eucharitic procession after the 11AM Mass at St. Margaret's. All those who wish to attend may walk in the procession. The route will turn right down Main St, take a right onto Wallace Ave then turn right on Cohassett Ave, and another right back into the parking lot. There will be three stations on the property before going back into the church for Benediction During this year of the National Eucharistic Revival all parishes have been encouraged to have Eucharistic processions. You may stay in the church if you can not walk the entire route or you can join us for the stations on the property. Please consider joining us on this solemn feast and reviving this Catholic tradition. WEATHER PERMITTING

St. Joseph the Worker
Adoration Chapel
ADORATION!!
Adorers may go to the "St. Joseph the Worker Adoration Chapel" for their personal Adoration.
Now Open
Tuesday thru Saturday
10AM until 4PM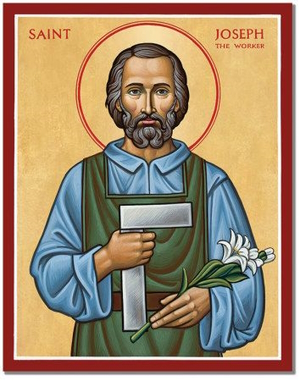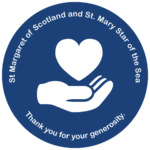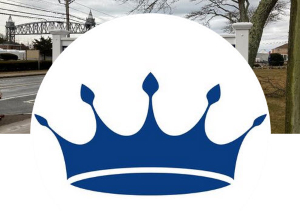 "THRIFT SHOP"!!!!
________ 
St. Margaret Parish Center!!!!
143 Main Street, Buzzards Bay
TUESDAY thru SATURDAY 10AM - 4PM
NEW Contact Phone: 774-247-4385
Month of May Parish Proceeds: $8,131.62
Fundraising Dinner Reservations
The Fundrasing Dinner is Saturday, June 17th. Please have your reservations in by Monday, June 12th so an accurate count may be given to the caterer!
Our telephone number is 508-759-7777. If you call and leave a message, be sure to include your name and phone number.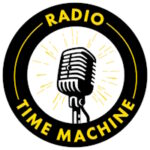 Southeastern Massachusetts
Festival Chorus
Our parish community will once again be hosting this choral group on Saturday, June 10, 2023 in our Parish Center. Doors open at 5:00PM. Tickets are $20.00. Please contact the office to reserve or purchase your tickets in advance. For more information, click HERE to view or download our event poster.
Summerfest Committee Meeting

We are looking for volunteers who would like to help with this year's Summerfest planning. This is a popular event for the parish, and we host over thirty vendors. This event has grown every year and any help that you can offer is greatly appreciated. If you would like to get involved, please contact Ernie in the office for more details and upcoming planning meetings.
Feast of Corpus Christi - Sunday, June 11th
All Eucharistic Ministers are asked to attend the Masses they usualy attend on Corpus Christi so that they may be installed. This is a 3 year appointment with permission given by Bishop Edgar M. da Cunha, SDV.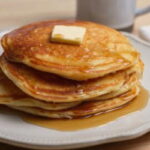 On the 3rd Sunday of each month, the Knights of Columbus will host
a Pancake Breakfast
in the Parish Hall
after the 7:30AM & 9:00AM Masses.
The next Pancake Breakfast is June 18th..
All are invited.
Community Garden
Last year we did a trial run creating a Community Garden for those who are in need. We are looking for help in watering the raised garden plots beside the church opposite parking lot. If you take walks on the canal you may want to take a detour and help those in need. If you have any ideas on how we can improve our production that is greatly needed. Please call Donna Struzzieri 774-571-9283. If you're going to be in the area and have a few minutes we can use your help. This garden will provide vegetables that will be donated to those in need via St. Vincent de Paul.
Special Thanks!
Special thanks to Tom & Zygmunt who donated their time and talent to completely renovate the rectory deck at 41 Puritan Rd. The deck was in desperate need of repair to the point of myself falling through it. The only cost to the parish was materials. Thank You so much. - Fr. Marek
ATTIC TREASURES THRIFT SHOP
A huge thank you to all who have contributed to the success of our shop which benefits our parish in many ways. However, with success comes challenges and once again we are seeking volunteers. Please consider helping even if it is
for a couple of hours each week or every other week. Specifically, we need assistance on Fridays and Saturdays, but any day Tuesday through Saturday would be welcome! Also, anyone with online selling experience would be greatly welcomed. Please stop by the shop if you would like to help out or call Cheryl Legace (774) 291-2098.
Pilgrimage to Poland
Fr. Marek will be leading a pilgrimage trip to Poland August 30 – September 12, 2023. Please contact Fr. Marek if you are interested in going and for more details.
Owen Raymond Branch
Xavier Antonio Cardoza
Ainslee Faith Manduca
Ellie Denise Matias
John E. Barmashi
Maxwell Beals
James Carlton Bump
Samantha Lynn Bumpus
Quinn Patrick Moriarty
Angelina Josephine Placentino
Madelyn Alexander
Oscar Huerta
Mary J. Walsh
Margaret Burke
Slawek's Family
Glenn McWilliams
Lewis Porreca
If you would like to have someone listed on our Parish Prayer List, please contact the office to add your loved one's name. Be sure to request the name(s) you would like listed with the correct spelling.
The Mass Book for 2024 is now available. Please come by or contact the office to begin scheduling Masses and memorials for next year.
PLEASE NOTE - The Mass Book is also available after the 9AM Sunday Mass at St. Mary's.
The Memorials available are: Sanctuary Lamp, Offertory Wine and Altar Bread. Cost is $25 per item per week, except for the Sanctuary Lamp ($15 per week).
If you would like to have a Memorial devoted to a loved one for the week, please call the Office and we will be glad to assist you in this special remembrance.

For the Week of June 11th Sanctuary Lamp at St. Margaret's Church will be For Paul Caldwell
For the Week of June 11th the Sanctuary Lamp at St. Mary's Church will be For Pancho Vasconcellos
For the Week of June 4th the Sanctuary Lamp at St. Margaret's and St. Mary's Churches will be For Our Paishioners
For the Weeks of June 4th and June 11th the Offertory Wine/Altar Bread at St. Margaret and St. Mary Churches will be For Our Parishioners
ROSARY at St. Margaret's Church
(Monday - Friday) following 8AM Mass (Sunday) at 7AM before the 7:30AM Mass
____________
Rosary - WPLM Radio 99.1 FM Daily broadcast at 5AM

Congratulations to Zachary for representing our Parish and winning this award. The award aims to recognize the commitment and selflessness of teens towards Christ, His Church, and local parish communities in the Church. Recipients are nominated by their pastors, must be confirmed, at least a sophomore in high school, and no older than 19 years old.The medal they receive bears an image of St. Pius X along with his motto, "Restore all things in Christ." For more information about this award, please click HERE.
In the past Mary V. Rose and her brother would bring a statue of the Blessed Mother to homes throughout the area for prayer. We would like to begin this ministry again with a smaller lightweight statue. If you or someone you know would like to receive the statue for a week, please contact Marian Rose at 508-295-8614. Forms will also be located at the entrances of both churches. Let us renew this tradition and devotion to our Blessed Mother starting May 1st, 2023.
For the weekend of June 10th & June 11th, our Second Collection will be for the "Assessment/Insurance".
Please give what you can. Thank you and God bless you.
Please note that the SVdP THRIFT STORE IS NOW OPEN!!
The store is in need of Non-Perishables such as Canned Vegetables, Pasta, etc.
Do you have an hour a week to possibly put clothing on hangers? The SVdP Store needs volunteers to organize dishware, knickknacks and toys for children or just be there to help customers.
When you can, please stop by the thrift store and take a look!
The
SVdP Thrift Store
is located at the K of C Hall on
5 Armory Rd. in Buzzards Bay
. For more info, please visit our
Ministries Page
.
Please remember




St. Margaret's - St. Mary's




in your estate plan

.
If you would like to serve your Parish, we could use a few more Readers at weekend Mass or daily Mass. If you would like to serve the Lord, in this manner, please call the Office and let us know!
ATTENTION EUCHARISTIC MINISTERS .....
Please feel free to assist at Mass when there is a shortage of Eucharistic Ministers for that Mass. We truly appreciate your dedication to this ministry. God bless you and thank you.
Meets every other Sunday in the Parish Center. Women and girls are invited!
Any questions please contact [email protected] for more information.
Jan Thivierge from LPi, our bulletin printer, will be securing new ads for our church in the coming weeks. As a valuable member of the business community, we invite you to expand your reach and grow your business with a print ad in our parish bulletin and/or a digital ad featured on ParishesOnline.com.
NEW MINISTRY OPPORTUNITY
The parish is interested in starting a new ministry program to help those who are alone, lonely, or in need. If you are interested in assisting or know of someone that may benefit from this ministry, please contact Anne Silvia at [email protected]
Spiritual Commitment Cards
The parish has many volunteer opportunities available. Please take a card at the back of the church and consider donating some time to the various ministries available in the parish.
This is a good way to practice stewardship in our parish by donating some of your time and talents. Thank you in advance.
Parish Office Hours
The Parish Office is now OPEN TUESDAY, WEDNESDAY & THURSDAY FROM 9AM TO 1PM. On MONDAY & FRIDAY, a pre-scheduled APPOINTMENT is required.
Our telephone number is
508-759-7777.