THE PASSING OF SOMEONE ELSE: Our church was saddened to learn this week of the death of one of our most valued members, Someone Else.
Someone's passing creates a vacancy that will be difficult to fill. Someone Else has been with us for many years and for every one of those years, Someone did far more than a normal person's share of the work. Whenever there was a job to do a class to teach, or a meeting to attend, one name was on everyone's list, "let Someone Else do it". Whenever leadership was mentioned, this wonderful person was looked to for inspiration as well as results; "Someone Else" can work with that group.
It was common knowledge that Someone Else was among the most generous givers in the church. Whenever there was a financial need, everyone just assumed Someone Else would make up the difference.
Someone Else was a wonderful person; sometimes appearing superhuman. Were the truth known, everybody expected too much of Someone Else. Now Someone Else is gone! We wonder what we are going to do.
Someone Else left a wonderful example to follow, but who was going to follow it? Who is going to do the things Someone Else did?
When you are asked to help this year, remember – we can't depend on Someone Else anymore.
Just a gentle (and hopefully humorous) reminder that as we look at the life of our parish community, it really takes each and every one of us becoming involved to make this a special community.
So, as we are looking for members for the Parish Council, attendance at the Parish Picnic, Altar Servers for our masses, people to come to our half-day mini-retreat next month and more, we can't leave it all to Someone Else. It has to be each one of us.
The best way we can honor Someone Else upon their passing is to step up and take their place.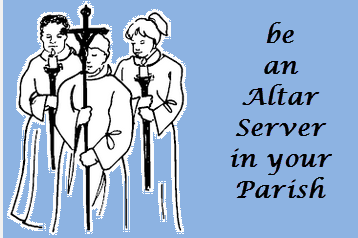 Altar Servers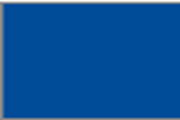 Welcome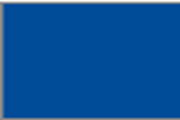 Eucharistic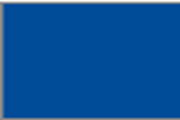 Readers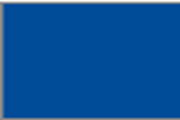 Music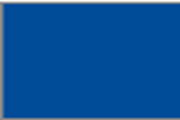 Memorials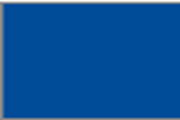 Birthdays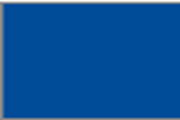 Prayers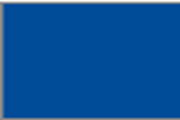 Weddings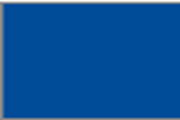 Faith Formation

KofC Council 2911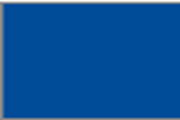 Second Collection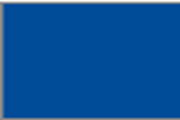 SVdP Thrift Shop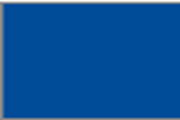 Rest in Peace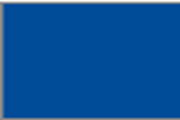 Women's Guild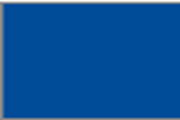 Secular Franciscans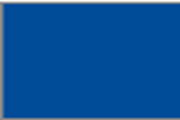 Prayer for Priests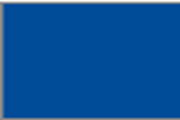 StM Reg School
Altar Servers

If you have made your First Holy Communion and would like to serve God and your parish in this manner, please call Mrs. Tina Burgess @ 508-362-0586. Any child or adult that would be interested in serving in this manner, please call. Thank you.

Welcome

WE WELCOME INTO OUR PARISH FAMILY ...

---

Connor Joseph Estrella
Isabella Rose Louise Coelho
Julian Caradimos
Jaelyn Auger
Ava Virginia Howarth
Ainsley Mae Chousa
Brayden Fisher
Daniel Robert Mc Cutcheon
Dylan William-Capen Zander
Ethan Everett Zander
Maeve Mayberry
Xavier Cardoza
Tyrone Cardoza, Jr.
Abigail Jane Boswinkel
Jack Geoffrey Scotti
Gregory James Hatchell
Claire Kelly
Marielle Kyle Lima Huffman
Luke Ronayne
Josephine Grace Floyd
Elena Noelle Bunavicz
Alessandra Hope Sielski
Ainslee Faith Manduca
Nicholas Rey Burgos
Leonardo Antonio Carreira
Morgan Fay Dana McCoy
and WE EXTEND CONGRATULATIONS TO THEIR FAMILIES!

Eucharistic

Extraordinary Eucharistic Ministers help the priest distribute the Precious Body and Blood of Christ during the Liturgy of the Eucharist.

---

Our Eucharistic Minister Training Program takes place on the first Tuesday of the month from 6 – 7PM at St. Margaret Church. If you are planning on attending please call the Rectory Office and leave your name and phone number. Thank you.

---

Readers

Music

Please leave a message in the Rectory Office

for Wendy Herren, Director of Music or e-mail

[email protected]

.

Memorials

MEMORIALS
The ALTAR BREAD THE WEEK OF SEPTEMBER 17 is IN LOVING MEMORY OF Paul Caldwell from Ruth and David Caldwell.
The ALTAR BREAD, WINE & FLOWERS THE WEEK OF SEPTEMBER 24 is IN LOVING MEMORY of Myrna Rae Griffith (13th Ann) from her family.

---

If you would like to have a Memorial devoted to a loved one for the week, please call the Rectory and we will be glad to assist you in this special remembrance. The Memorials are: the Tabernacle Lamps, Offertory Wine, Altar Bread, Holy Oils and Altar Flowers.
Cost is $25 per item per week, except for the Tabernacle Lamp ($15 per week).

---

Birthdays

HAPPY SEPTEMBER BIRTHDAY !
Eric Carlin, Elizabeth Lanahan, Samantha Ryan, Joseph Riley, Joanne Ferguson, Nicco Sanfilippo, Jocelyn & Elliot Spagnuolo, Ed Shivvers

---

LET'S CELEBRATE YOUR BIRTHDAY!

To include you in our birthday list, please call the Rectory during the week (9 am - 3pm) and leave your name.

Prayers

PARISH COMMUNITY SEPTEMBER & OCTOBER 2017 – PRAYER LIST
FOR THE SICK OR THOSE IN NEED OF PRAYERS - ALSO PRAYERS FOR OUR MILITARY
Dorothy Blacador, Mary E. Crowell, Marjorie Duffy, Joseph Ellison, Larry Levin, Marie Potter, Madelyn Alexander, Kate Lonergan
FOR OUR MILITARY – Rhiannon Barreda, SSGT Dillon Caldwell, Ryan Dean (US Army), Kevin Meiers (US Navy), LTJG Michael Feeney, TSGT Kevin Feeney, SSGT Zachary Moitoso, Max Rogers

---

WE WILL BE STARTING A NEW PRAYER LIST ON NOVEMBER 1st. PLEASE CALL THE RECTORY OFFICE TO INCLUDE YOUR LOVED ONES NAME!!!!!!!

---

Weddings

---

CONGRATULATIONS!!! Andrew Bostrom & Sarah McGuire who celebrated their Wedding at St. Mary Church in Onset on Saturday, June 24th, 2017

---

Many Blessings for a long and happy Marriage!!

Faith Formation

FAITH FORMATION UPDATE!!!!
If you have any questions, please feel free to contact Vincent Armstrong, DRE at 617-823-8976.

KofC Council 2911

KNIGHTS OF COLUMBUS, COUNCIL #2911: Meets 2nd & 4th Tuesday of Month 7:30 - 9:00pm 5 Armory Rd., Buzzards Bay – 508-759-3100 Hall available for functions.

Second Collection

SECOND COLLECTION NEXT WEEKEND!

---

The Weekend of September 16th & September 17th will be taken up for "CAPITAL IMPROVEMENTS".

---

The Weekend of September 23rd & September 24th will be taken up for "CARDINAL MEDEIROS RESIDENCE".
Please give what you can.

---

SVdP Thrift Shop

THE SVdP THRIFT SHOP IS OPEN !
Our new address is 134 Main Street, across the street from St. Margaret Church. Our Shop Phone number is 508-759-7171. Our Help Request Phone number is 508-759-7191 (NEW). We can always use additional help at the shop. To find out about the Society of St. Vincent de Paul, please call or click our link.

Rest in Peace

Women's Guild

Guild members will attend the 8am Mass during the 1st week of the month, followed by the (monthly) meeting. See our Special Event Listing to confirm meeting details.

Secular Franciscans

Devotions - 2nd Sunday of Month, 2 pm: Secular Franciscan Order: St. Margaret School Library. Prayer & Meeting. Please contact the Rectory Office if you wish to attend Prayer & Meeting.

---

For more Secular Franciscan Information, please contact: The Third Order Secular Franciscans
St. Francis of the Cape Fraternity
St. Margaret Church - Buzzards Bay, MA
Art Caldarola
at 508-291-2315

Prayer for Priests

WEEKLY PRAYER REQUEST FOR PRIESTS

---

FOR THE WEEK OF SEPTEMBER 17TH
Rev. Freddie Babiczuk, Rev. Stephen Banjare, SSCC, All LaSalette Priests, Rev. Gerald Barnwell, Rev. George Bellenoit, Rev. Paul Bernier, Rev. William Blottman

---

FOR THE WEEK OF SEPTEMBER 10TH
All Priests in the Diocese, Rev. Arthur Wingate, Rev. Brian Albino, Rev. David Andrade, Rev. John Andrews, Rev. Henry Arruda, Rev. Msgr. Stephen Avila

---