FIRST SUNDAY
OF ADVENT
Click HERE for Readings & Gospel
Click HERE

for Parish Bulletins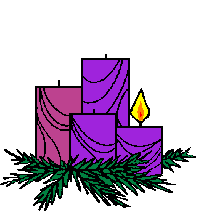 Saturday,
November 26th
Vigil Mass
Sunday,
November 27th
__________
Prayer for
Spiritual Communion
My Jesus, I believe that you are present in the Most Blessed Sacrament. I love You above all things and I desire to receive You into my soul. Since I cannot now receive You sacramentally, come at least spiritually into my heart. embrace You as if You were already there and unite myself wholly to You. Never permit me to be separated from You. Amen.

Thank You!
Special thanks to all who helped with the
remodeling project at St. Margaret's Church. All the statues and stations have been cleaned and polished. All the windows have been washed and the carpets have been cleaned.
Thank you all for helping to beautify the Church in time for the Christmas season. This could not have been done without you support and love for St. Margaret's Church.
Grand Annual Collection 2022
The grand annual collection has begun
and will run until December 31st.
Please give what you can,
this collection supports the parish
and helps us through the winter months.
Thank you in advance for your donation.
Total to Date: $10,305.00
St. Joseph the Worker
Adoration Chapel
(newly dedicated November 21, 2021)
ADORATION!!
Adorers may go to the
"St. Joseph the Worker Adoration Chapel"
for their personal Adoration.
Now Open
Tuesday thru Saturday
10AM until 4PM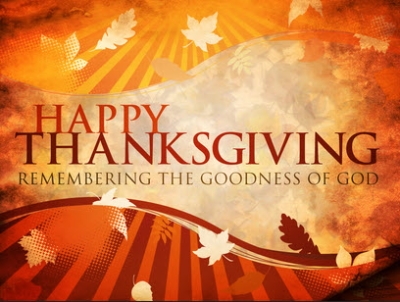 New Parish Office Hours
As of October 1st, the Parish Office will be OPEN TUESDAY, WEDNESDAY & THURSDAY FROM 9AM TO 1PM. On MONDAY & FRIDAY, a pre-scheduled APPOINTMENT is required.
Our telephone number is 508-759-7777.
____________
PLEASE NOTE**** the Mass Book will be available
after the 9AM Sunday Mass at St. Mary's.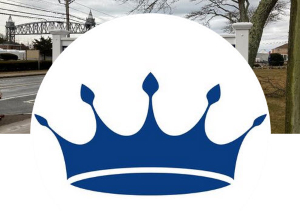 "THRIFT SHOP"!!!!
________ 
St. Margaret Parish Center!!!!
143 Main Street, Buzzards Bay
TUESDAY thru SATURDAY 10AM - 4PM
NEW Contact Phone: 774-247-4385
Month of October Receipts: $8,214.92
_______________________
The Knights of Columbus will host a Pancake Breakfast in the Parish Hall on the 3rd Sunday of each month from 8AM to 10:30AM.
Our next Pancake Breakfast is Dec. 18th.
All are invited.

_______________________
ATTIC TREASURES NEEDS VOLUNTEERS!!
Can you spare a couple of hours a week at the Thrift Shop to help out?
This shop benefits the St. Margaret Parish, helps to pay for the expenses of the Parish Center and defers Parish costs. Please stop by the shop if you would like to help out or call Cheryl Legace (774) 291-2098.
Flower Committee Announcement!

The Flower Committee will be hanging the Advent wreaths at St. Margaret's Church
on Saturday, Nov. 26th beginning at 9AM.
Call the Rectory during the week to purchase a Mass card for your loved one.
If you would like to have a Memorial devoted to a loved one for the week, please call the Office and we will be glad to assist you in this special remembrance.
The Memorials are: the Tabernacle Lamps, Offertory Wine, Altar Bread and Altar Flowers. Cost is $25 per item per week, except for the Tabernacle Lamp ($15 per week).

William O'Neil
Fred & Helen Alden, Madelyn Alexander, Tanner Caldwell, Ron Carreira, Debra & Michael Cassady, Teresa Chambers, Karl Coeiney, Bonita Costello, Michele Ewing, Elaine Fabrizio, Brian Fay, Brian Gilmartin, Sandra Greene, Oscar Huerta (has cancer), Paula Hatch, Gregory Isabelle, Jeannette & Richard Kokoszka, Amy O'Connor (Jagminas), Kerry McRae, Scott Reed, Arthur Silvieia, Patrick, Ethan Tripp (17 yrs. old) (Mary Hough's grandson), Annastacia Twomey, Angel Cruz Vazquez, Mary J. Walsh (96 yrs. old), John Walsh & Cora Belle Walsh (2yrs old), Olivia Kellegrew, Gordon Sequeira, Florence Wilson (99 yrs. Old)
Please call the Parish Office to add your loved one's name to our Prayer List.
Dimitri Bautista, (US Army) Pvt Liam W. Brady, Tech SGT Dillon Caldwell, Ian M. DaSilva, US Navy, SGT Michael Dudley, PVT5 Thomas Hanlon (Army), Kevin Meiers (US Navy), LTJG Michael Feeney, TSGT Kevin Feeney, TSGT Zachary Moitoso, Jaslynn (JJ) Rodriques (USMC), Max Rogers (USAF), Jack Rogers (US National Guard), PVT Derek Stevens, US Navy, Ross Talpey, US Army Guard
Please feel free to call the Parish Office and submit your loved one's name.
Join us on the First Friday every month. The Blessed Sacrament is exposed following the 8AM Mass ending at 5PM. The next First Friday is December 2nd.
ROSARY at St. Margaret's Church
(Monday - Friday) following 8AM Mass (Sunday) at 7AM before the 7:30AM Mass
____________
Rosary - WPLM Radio 99.1 FM Daily broadcast at 5AM
→ Parish Advent Mission
Sunday, Dec. 4th & Monday, Dec. 5th
Beginning at 6PM each evening
at St. Margaret's Church
Theme of the Mission
"Igniting the Light of Christ Within You"
Presented by Paul Koleske.
Click
HERE
for more details.
→ The Immaculate Conception of the BVM
→ Annual Christmas Fair
Saturday, Dec. 10th 9:00AM-3:00PM
Click
HERE
for more details.
We are looking for volunteers
to bake for our Christmas Fair
If you are interested,
please call Sue at 978-807-8938
or contact the Parish Office.
For the weekend of November 26th & 27th, our Second Collection will be for "Fuel".
Please give what you can. Thank you and God bless you.
Please note that the SVdP THRIFT STORE IS NOW OPEN!!!
We are in need of canned soup, macaroni & cheese, tuna fish, canned baked beans, canned vegetables, and all like these are needed
. The
SVdP Thrift Store
is located at the K of C Hall on
5 Armory Rd. in Buzzards Bay
. For more info, please visit our
Ministries Page
.
Please remember




St. Margaret's - St. Mary's




in your estate plan

.
If you would like to serve your Parish, we could use a few more Readers at weekend Mass or daily Mass. If you would like to serve the Lord, in this manner, please call the Office and let us know!
ATTENTION EUCHARISTIC MINISTERS ..... Please feel free to assist at Mass when there is a shortage of Eucharistic Ministers for that Mass. We truly appreciate your dedication to this ministry. God bless you and thank you.
Read More
Meets every other Sunday in the Parish Center. Women and girls are invited!
Any questions please contact [email protected] for more information.
Registration for the Cape Cod Bus for Life has begun. There are Registration Forms in the back of both our Churches. The CC Bus for Life leaves for Washington DC on Thursday, January 19, 2023 and returns Saturday, January 21, 2023. The cost starts at $300 for single occupancy. Contact Bob Powilatis 774-678-0575 for more information.
St. Margaret Church
Regular Schedule
____
o MASS Sun 7:30AM | 11AM
o MASS Sat 4PM (Sunday Vigil)
o
RECONCILIATION
Sat 3PM - 3:30PM
____
o MORNING MASS
Monday through Friday 8AM
o ROSARY
After 8AM Mass (Mon - Fri)
At 7AM Before 7:30AM Mass (Sun)